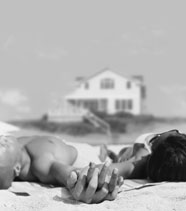 Wednesday evening I saw Stick Fly by Lydia R. Diamond and came away from it a satisfied theatre goer (and I ain't easy to please!). Here are some of my musings and realizations brought about by watching, and some thoughts on the production.
1. I am AWESOME at guessing the plot twists of contemporary dramas at intermission.
2. The Wimberly Theatre is my favorite "large" space in the city. At 360 seats it's much larger than almost every theatre except the Loeb, the BU Theatre, and the major rental houses, however it maintains a modern intimacy within it's procenium layout. A truly beautiful traditional space.
3. I really HATE "incidental" scene change music. I want to see the actors breathe in the scene changes. I know I'm watching live theatre, I don't need music to distract me from an actor going off of one entrance and coming on in a different costume. I want to watch them change with the scene. It keeps it alive, it keeps it moving. Music is distracting, and if badly chosen, a detriment to the production. Let the play breathe, that's what a scene change is for.
4. I LOVE giant detailed interior sets. The last time I saw a set like this was when I saw August: Osage County on Broadway. I don't know why but big old Victorian homes get to me I guess. I'm always impressed by the quality and scale of The Huntington's sets, but this stood out among them. David Gallo's set design perfectly captured the tone and atmosphere of a giant, moneyed, antique, Martha's Vineyard vacation home with ease and grace. The details were classy and beautiful. A true piece of art. I'm sure it also cost as much as my college education. Not so sure I love that part of it.
5. Picco Pizza's Macaroni and Cheese is STELLAR, and I am a tried and true connoisseur. Trust me, it's worth the trip. And the 9.50. I promise.
Now for the play.
Lydia Diamond writes really liveable dialogue. And by liveable I mean dialogue that sounds like people are talking to each other, not just reciting lines. The relationships between characters are written with ease and each has it's own tone but all blend together to make the dynamics of the play work. It suffers I think from a lack of editing in the second act, but nothing in the script ultimately takes away from the play as a whole. The production values (as previously noted), as always, live up to The Hunt's standards. Stunning, professional, and incomparable to any other theatre in town. The acting was solid all around but the stand out was definitely Amber Inman's portrayal of Cheryl. It was sensitive, energetic, honest. I related to her, I felt for her, she was a 100% real person. She's not local, but I will be following her from now on. The girl is going places. The other cast members were also very good and the ensemble dynamic (necessary to make this play work) was electric. The best acting of the play always happened in the large group scenes. All in all a really solid modern drama put on in the Wimberly. 100% worth seeing. It plays through Sunday,
www.bostontheatrescene.com
.